A significant career change has defined my 2022, and it's been one of the happiest years of my life.
The TLDR:
Left employment
The freelance business grew by nearly 200%
Travelled
Played golf
Clarified my thoughts through journaling
Looking forward to growing the 'portfolio of small bets' in 2023
I'm now a full-time freelancer
I've been trying to do this 'online business' thing since 2013, so to finally get traction with my freelance business in 2021, and then leave my job to pursue it full-time in March 2022, has been the culmination of much hard work and sacrifice over the past (almost) 10 years.
I'd been with my previous employer for my entire working life (8 years), so to leave the comfort of that and enter the unknown was daunting but exciting at the same time.
Being self-employed hasn't been without its challenges (more on that below), but the juice has been worth the squeeze. I've experienced a sense of autonomy that I've not felt in years, and the business has grown ~200% YOY.
Some things I've learned:
Hourly billing isn't nuts
Well, kind of…
The common mantra in the freelance community is that you shouldn't sell your time and that project-based billing is superior.
I bought into this entirely, but I no longer fully agree with the concept. Everyone wins if you can agree on a price that satisfies the client and is high enough to have a contingency and risk premium built into it.
If you can't incorporate a contingency and risk premium, you're essentially offering your client a 'stop loss' on their project costs without any upside. They win, but you don't.
For these situations, I now prefer day-rate billing, which eliminates the low-grade anxiety that project-based billing can sometimes create.
Although I dislike the philosophy of selling time, it's a much nicer experience sometimes.
Overworking is easily done
I read Four Thousand Weeks earlier this year. Although the book didn't resonate with me entirely, one concept I liked was the idea of adopting a 'fixed volume' approach to productivity, with predetermined time boundaries for your daily work.
Too often this year, I found myself working longer hours than I'd have liked. When you expand your working hours past what you're comfortable with, it's too easy to fall into the trap of saying 'yes' to more work. All of a sudden, you've permanently adjusted your schedule to be working all of the time.
I've gotten better at managing this throughout the year, but I hate to disappoint my clients, so it's still often very tempting to work longer than I should.
Inconsistent revenue
Something that all business owners will likely deal with at some point is inconsistent revenue.
August and September were the first two months of my working life where I experienced that, and I wasn't ready for it.
As Nassim Nicholas Taleb once said: "The three most harmful addictions are heroin, carbohydrates, and a monthly salary". Employment and a consistent monthly income engender the illusion of freedom from risk.
After living this way for years, seeing my income dip below my outgoings was a stark awakening. I even applied for a job at my lowest point during this phase (I didn't take the job, but that's another story for another day).
Ultimately, I weathered the storm and have more than made up for August and September during the final few months of this year.
I enjoyed my newfound autonomy
What's the point of having more autonomy if you don't take advantage of it? We visited four new places this year:
Talamanca, Ibiza in May - perfect temperature, Formentera (an island just off the coast of Ibiza) is one of the most beautiful places I've ever seen
Pollensa, Mallorca in July - a lovely quiet part of Mallorca, but far too hot in July for me though
Alicante, Spain in August - as with Mallorca, it was too hot, but the food was great, and the hotel (the Melia) was the nicest I've ever stayed at
Reykjavik, Iceland in October - an amazing trip, opened my eyes to something a bit different from the typical week abroad near the beach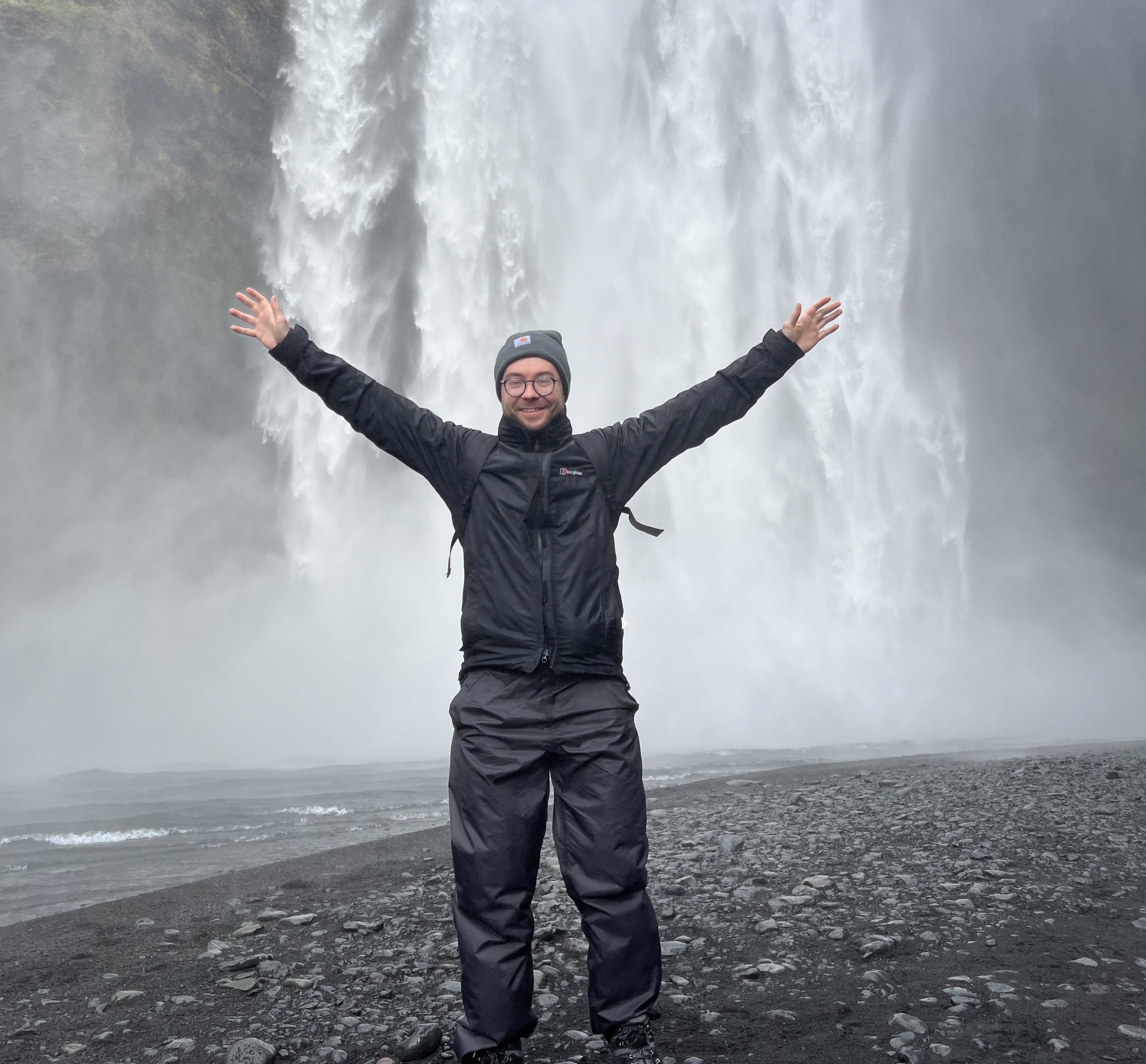 I also started playing golf again for the first time in 8 years. I had some lovely days during the summer when I finished work early and spent the afternoon on the golf course. Not something you can do when you're employed.
I Journaled and was introspective
In June this year, I found Logseq. I've tried networked note-taking apps (Roam Research, Obsidian), but none fit like Logseq.
Three things I love about it:
The default daily journal note
Block-level referencing and embeds
Free and built on top of plain markdown files
I started journaling in a very unstructured way to process and refine my thoughts during the big transition from employee to business owner. I cannot understate the peace of mind and mental clarity this journalling practice has provided me.
I have carried on the habit for the rest of the year, and as my 'knowledge graph' has continued to expand, I've been able to consolidate and interlink key concepts like my thoughts on project-based billing. I'm not sure I'd have been able to generate insights as clear as this without Logseq.
Here's how my knowledge graph looks after ~6 months of use 👇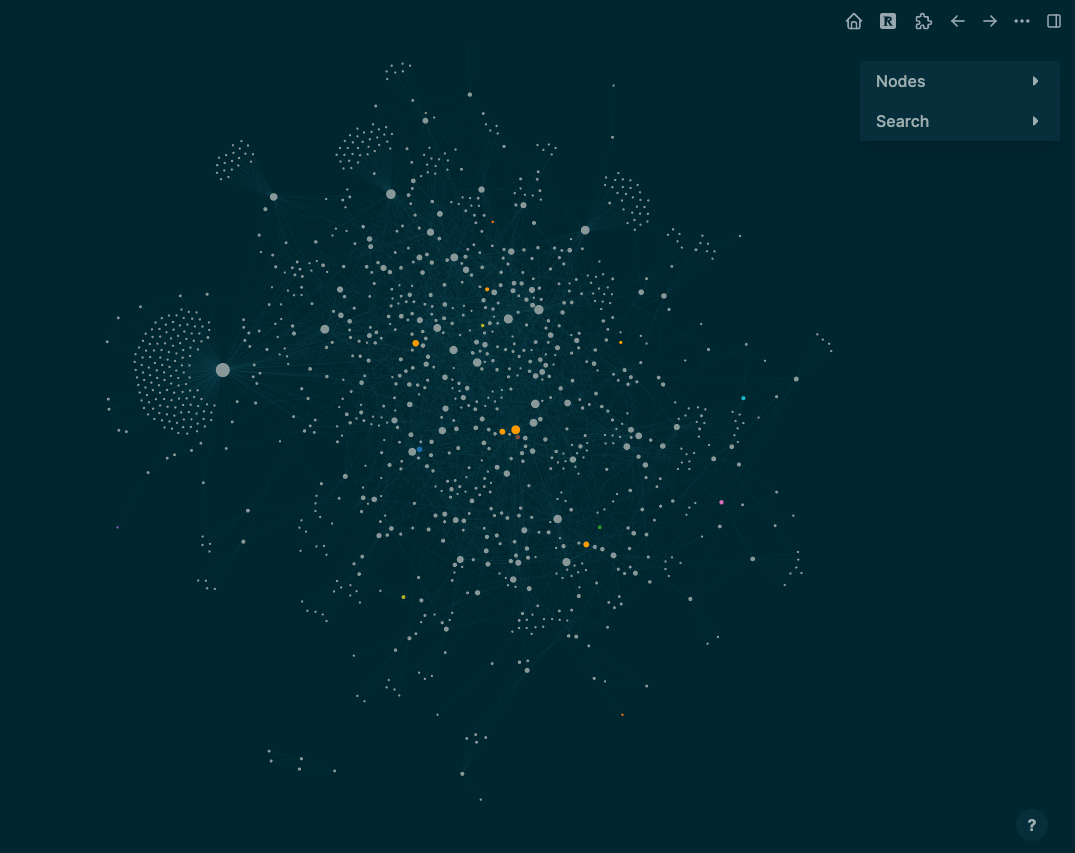 What's next in 2023?
My two primary objectives are:
Maintain the freelance business
Expand the portfolio of small bets
I love freelancing and want to continue to do it in 2023 (if you'd like to work together, get in touch). Although I'd love to be able to continue to grow the business in 2023 (another 200% would be nice), I'd be over the moon to match my 2022 income, given the bleak economic outlook in the UK.
I'd also like to expand my portfolio of small bets with some new business ventures. Although freelancing is a "low hanging fruit", there's limited upside.
I've been particularly inspired by what Pieter Levels and Danny Postma are doing with their AI startups, I think it's a space where there is a lot of opportunity at the moment.
This means being much more disciplined with my time, and learning when to say 'no' to freelance clients, in order to protect my own time.
I'm more excited for 2023 than I've been for any year in a long time.